Vidatha Talapuna Song lyrics and Meanings.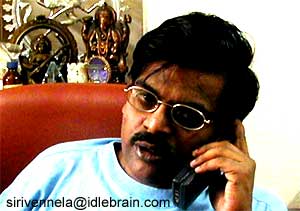 Wonderful song written by the best lyricist in the telugu industry about the symbol "Ohm" or "Aum" which is the most sacred syllable. There are facts saying that the vedas are originated from this "Aum".
What a tremendous lines and understandings he has put in this lyrics. One need to be blessed to listen this song. Person who just believes in life and never bothers about death.
The worst part of our generation is we/I don't have grip on the Telugu language. Its really a bad fate.
I was asked by many of my friends about the words used in this lyrics ... so I thought of writing lines of this song here. No doubt I took almost 10 years to understand the complete meaning of this great lines in this song. I would like to explain the meaning up to my knowledge here in this post.
Year:
1986
The above legendary combination has really given shape to this song, Sri viswanath, mahadevan, balu, susheela and Sastry every body are really awesome guys.
Lines I like :

Vidhata talapuna prabhavinchinadi anaadi jeevana vedam...ommm...
prananadulaku spandananosagina aadi pranavanaadam...om...
kanula kolanulo pratibimbinchina viswaroopa vinyaasamm...
edakanumalalo prathidhvaninchina virinchipanchi gaanam....aaa..
sarasaswarasurajhareegamanamavu samaveda saramidi...
nepaadina jeevana geetham...ee geetham..
virinchinai virachinchitini ee kavanam..
vipanchinai vinipinchithini ee geetham....
prathisa vaeneeya paina dinakara mayoogha tantrulapaina..
jagrutha vihanga tathulai vineela gaganapu vedica paina...::2::
palikina kilakila tvanamula swaragathi jagathiki sreekaramu kaaga..
viswakaryamunakidi bhashyamugaaa....
virinchinai.....
janinchu prathisishu galamuna palikina jeevananaada tarangam
chetana pondina spandana dhvaninchu hrudayamrudangadhvanam...:2:
anaadiraagam aadi talamuna anantha jeevana vaahini gaa..
saagina srushti vidhaanamu ne,,,
virinchinai...
naa uchwasam kavanam naa nishwasam gamanam....:2:
sarasaswarasurajhareegamanamavu samaveda saramidi...
nepaadina jeevana geetham...ee geetham..
Lyrics In Telugu :
విధాత తలపున ప్రభవించినది అనాది జీవన వేదం ఓం!
ప్రాణ నాడులకు స్పందన నొసగిన ఆది ప్రణవ నాదం ఓం!
కనుల కొలనులో ప్రతిబిం బించిన విశ్వరూప విన్యాసం
ఎద కనుమలలో ప్రతిధ్వనించిన విరించి విపంచి గానం
సర సస్వర సుర ఝరీ గమనమౌ సామవేద సారమిది
నే పాడిన జీవన గీతం ఈ గీతం
విరించినై విరచించితిని ఈ కవనం
విపంచినై వినిపించితిని ఈ గీతం
ప్రాగ్దిశ వీణియపైన దినకర మయూఖ తంత్రులపైన
ప్రాగ్దిశ వీణియపైన దినకర మయూఖ తంత్రులపైన
జాగృత విహంగ తతులే వినీల గగనపు వేదికపైన
పలికిన కిల కిల స్వనముల స్వరజతి జగతికి శ్రీకారము కాగా
విశ్వ కావ్యమునకిది భాష్యముగా
విరించినై
జనించు ప్రతి శిశు గళమున పలికిన జీవన నాద తరంగం
చేతన పొందిన స్పందన ధ్వనించు హృదయ మృదంగ ధ్వానం
అనాది రాగం ఆది తాళమున అనంత జీవన వాహినిగా
సాగిన సృష్టి విలాసమునే
విరించినై
నా వుచ్చ్వాసం కవనం నా నిశ్వాసం గానం ||2||
సర సస్వర సుర ఝరీ గమనమౌ సామవేద సారమిది
నే పాడిన జీవన గీతం ఈ గీతం
Meaning for each charanam in Telugu :
బ్రహ్మ యొక్క ఆలోచనలలో ఎప్పుడో పుట్టిన స్రుష్టి మూల వేదం - " ఓం "
మన ప్రాణ నాడులకు మొట్టమొదట ప్రాణం ఇచ్హినదే ఈ " ఓం "
కళ్ళ కొలనులో ప్రతిభింబించిన స్రుష్టి రూపం ఈ "ఓం "
గుండే వంటి పర్వత శ్రేణులలో ప్రతిధ్వనించిన బ్రహ్మ యొక్క వీణా గానం
సరస సంగీతమైనటువంటిది,
మంచి నదీ ప్రవాహము వంటిది,
మొత్తం సామవేదం సారంశము అయినటువంటిది
ఈ నేను పాడిన పాట
నెనే బ్రహ్మనై రాసినది ఈ పాట/పద్యం/కవిత
వీణనై వినిపిస్తున్నా ఈ పాట
తూర్పు (దిక్కు) అనే వీణపై, సూర్య కిరణాలు అనే తీగెలను మీటుతూ
మెల్కొన్న పక్షులు అకాశపు వేదికపై, పలికిన కిల కిల రావాలు
స్వర ప్రపంచానికి మొదలు ఇంకా విశ్వం అనే దానికి వివరణ.
పుట్టే ప్రతి శిశివు పలికే జీవన రాగపు అలలే ఈ ఓం
చైతన్యం పొందిన హ్రుదయం మౄదంగం వలే ద్వనిస్తే ఆ శబ్దం ఓం
ఎప్పటి రాగమో మొట్టమొదటి తాళమై
అనంతమయిన జీవన నదిలా సాగిన ఈ సృష్టి విలాశమే - ఓం
నా ఉచ్చ్వాసం- కవిత్వం
నా నిశ్వాసం - పాట
Meaning in English:
From the thoughts of Sri Brahma (The creator - GOD) the origin of vedas was born which was Oam / Aum
The first anthem which enables our senses is Aum
The representation of god (Viswaroopa) reflected in the ponds of eye
The reverberation of the gods songs around the mountains of Heart.
The essence of samaveda is the song Im singing for you.
Becoming brahma Im writing this song,
I made you listen to this song becoming veena
East being the veena and rays of son being the strings of it
becoming the sounds of woken up birds on the stage of blue skies..
the rhythm of cute birds sounds has become the initiator of the universe.
this makes the meaning of universal song which is the meaning of its acts.
The waves of living sounds that will speak out of every infant that is born..
The sounds of a heart that are like Mrudanga's sounds when the heart is responding to an emotion (chetana)
By making those earliest tunes on the adi tala as the eternal life saga..
That ever going natural process ..
My Inhalation is the poem..
My Exhalation is the song..
References : [1][2][3][4][5][6][7][8][9][10]

Vidhaatha Thalapuna [with lyrics] - Sirivennela - KV Mahadevan